Journal of Dry Zone Agriculture
The Journal of Dry Zone Agriculture (JDZA) is a peer-reviewed scientific journal published by the Faculty of Agriculture, University of Jaffna. It publishes research of outstanding significance in all aspects of dry zone agriculture including agronomy, agricultural biology, food and nutrition, soil science, animal science, agricultural engineering, and agricultural economics. The JDZA is published in two issues per volume annually. The JDZA is committed to sustain the integrity of the content through screening the manuscripts for plagiarism and the standard through a rigorous double-blind review along with strict ethical policies. The JDZA publishes original research works that have not been published in any form except abstract or are not currently under consideration for publication elsewhere. Any violations of professional ethical codes such as plagiarism, fraudulent use of data, and bogus claims of authorship are taken seriously by the editors. All articles in this journal are published under the terms of a Creative Commons license:
Attribution 4.0 International (CC BY 4.0)
(https://creativecommons.org/licenses/by/4.0/).

There is no fee for processing and publication of articles. Manuscripts can be submitted via email; jdza@univ.jfn.ac.lk.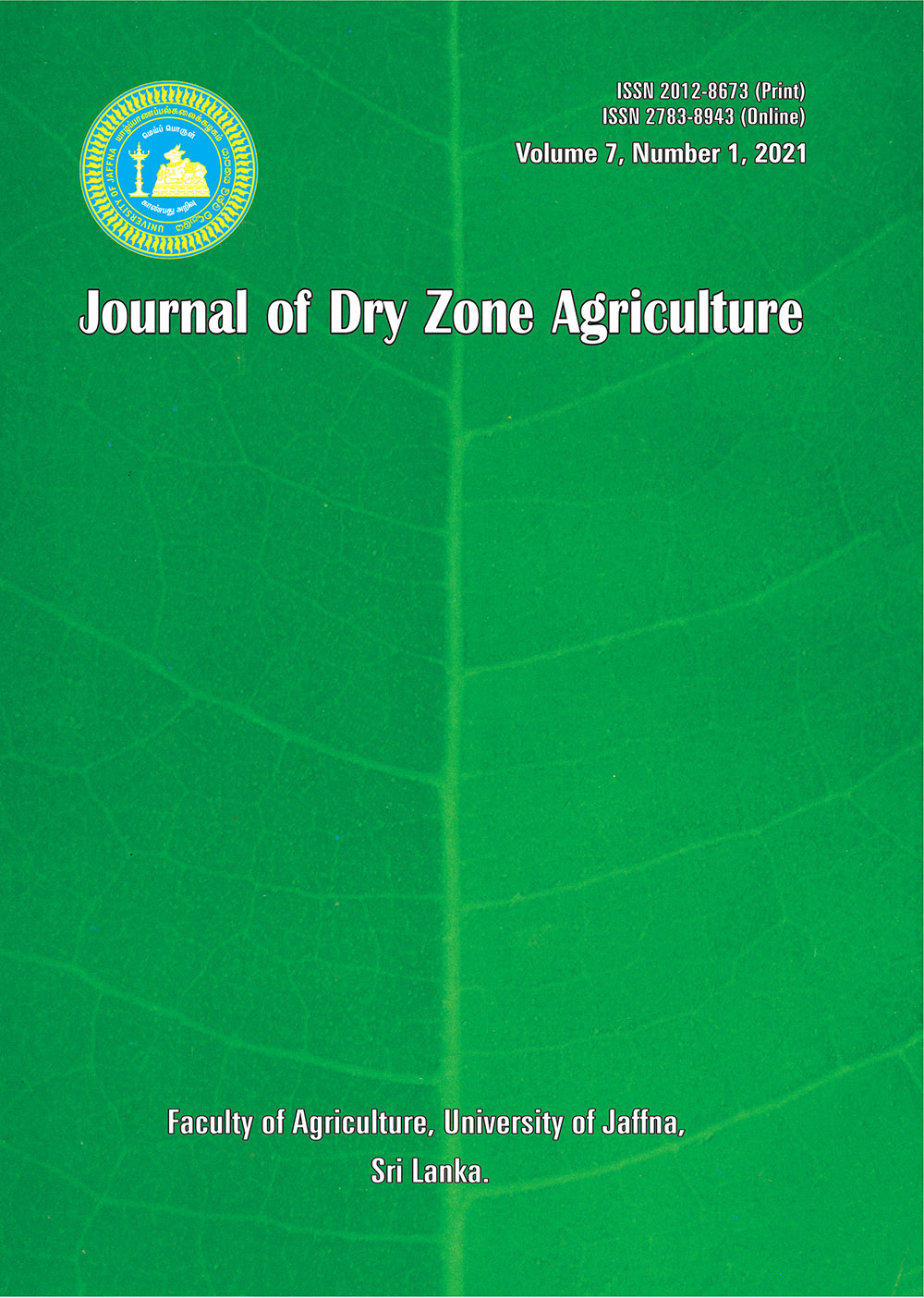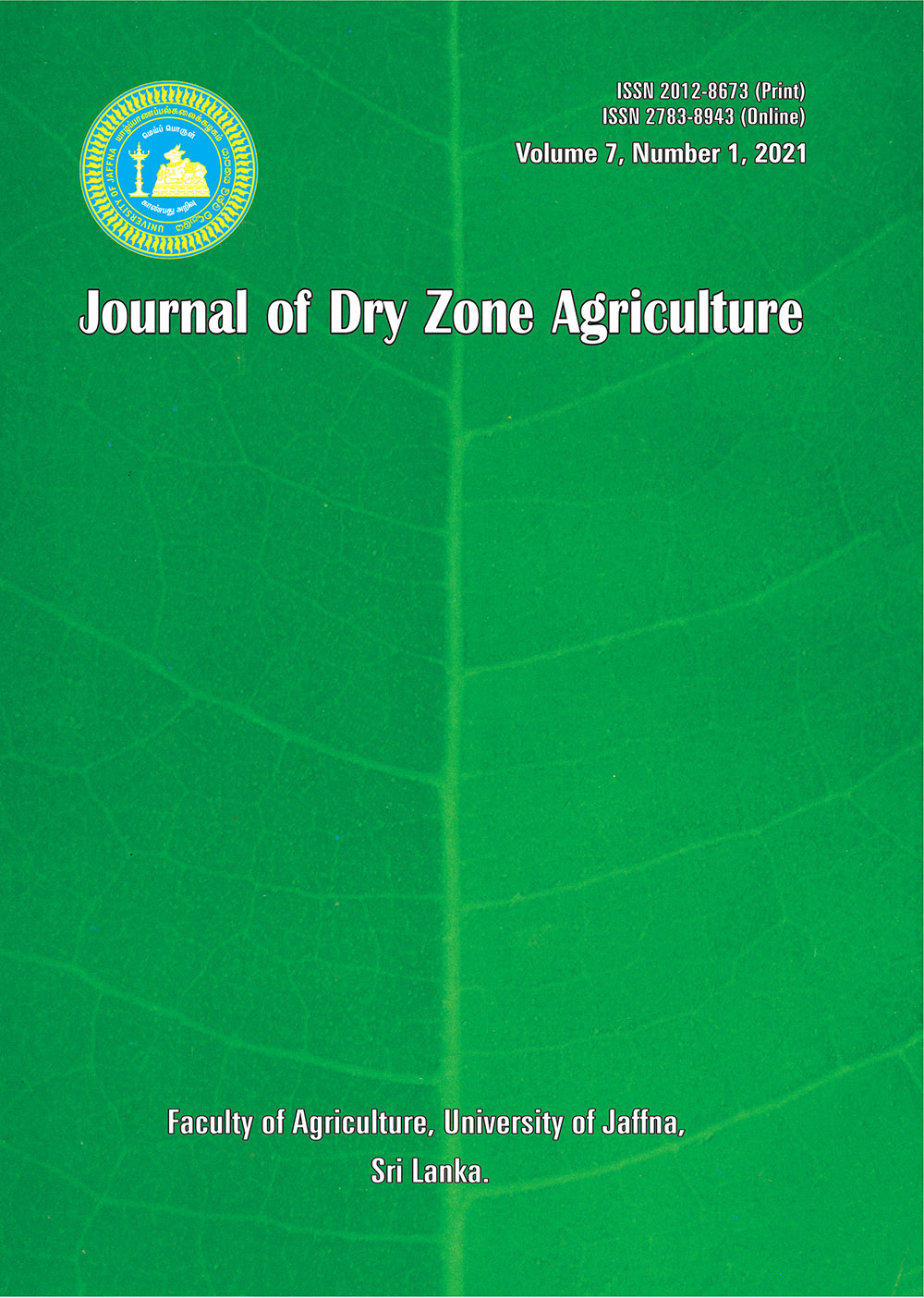 Journal of Dry Zone Agriculture,
Faculty of Agriculture,
University of Jaffna,
Ariviyal Nagar,
Kilinochchi , Sri Lanka

TP No : +94 21 206 0175
Fax No : +94 21 206 0175
email : jdza@univ.jfn.ac.lk
Website : www.jdza.jfn.ac.lk